Community News
New Football Kits
Our new football kits have finally arrived and are beautifully modelled below by our School Ambassadors. Thank you to Co-op (Snodland) for sponsoring the kits, which look fantastic! We look forward to the children wearing them when they represent the school this year.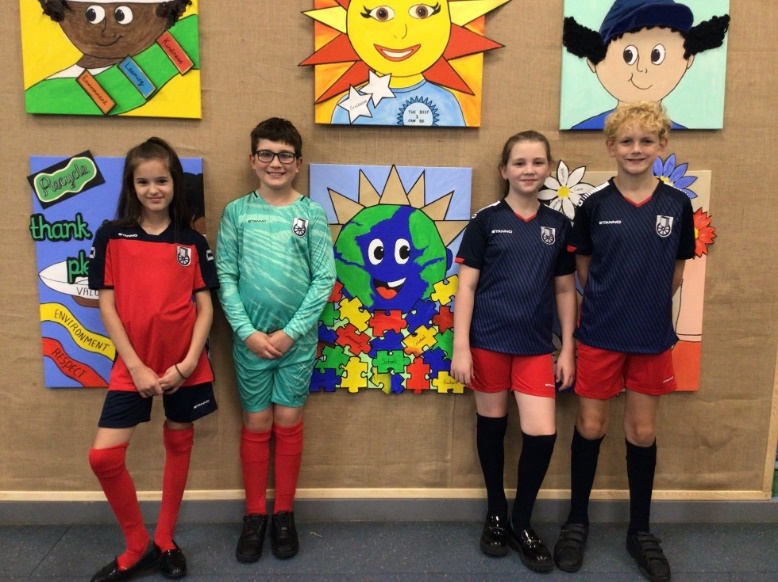 Happy Shoes Day

The school was full of Happy Shoes on Friday 22nd September 2023 as we all promoted the benefits of walking to school. Here are some of the children's thoughts from today: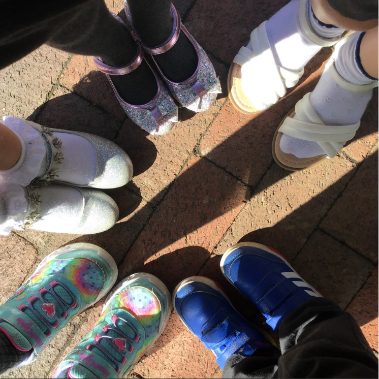 Pupil Voice:
"Happy Shoes Day is a day to wear your happy shoes to walk to school!' (Emelia – Year 1)
'Happy Shoes Day is about encouraging people to walk to school. It is good to wear the shoes we want to wear.'(Hayden – Year 3)
Macmillan Coffee Morning

At St Katherine's, we are committed to 'helping others' within and beyond our local community. In doing so, our children learn about key themes such as empathy and diversity, whilst they also understand the difference they can make to people's lives. This relates specifically to two of our Core Values - Katia Community and Conner & Callie Compassion.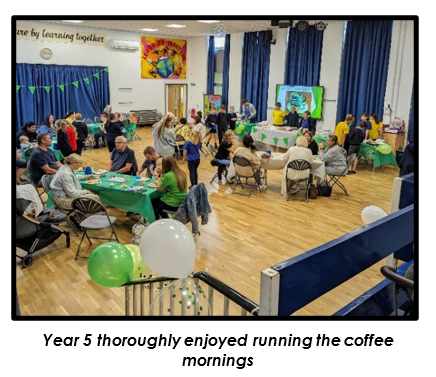 Last week, our wonderful Year 5 children organised Macmillan Coffee Mornings for parents across the school. They hosted, socialised and persuaded parents/ carers to eat as much cake as they could and donate to this great charity.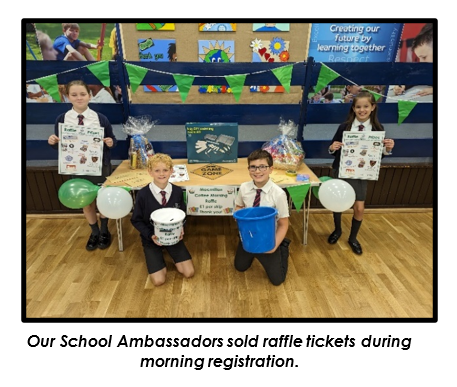 Thank you to everyone that donated cakes, came to the events or bought cakes after school on Friday. Through your generosity, we raised an incredible £629.30!
Year 6 Bikeability
As part of their transition to secondary school, Year 6 have recently undertaken bikeability training. They thoroughly enjoyed participating in their level 1 and 2 course, which took place on the playground. Following this, the children were supervised on the road to practise becoming safe and competent cyclists.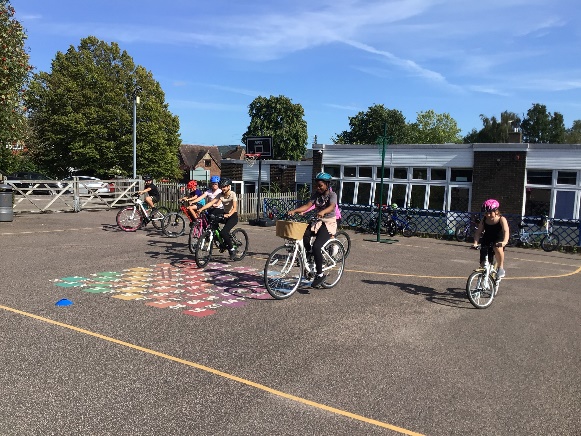 Pupil Voice"I enjoyed learning to be a safe cyclist. I will always look in different directions to check for traffic around me when I ride on the road." (Saraya – Year 6)
Showing Racism the Red Card
On Thursday 12th October, children wore red to school to 'Give Racism the Red Card'.
Year 4 Hockey Tournament
On Friday 13th October some Year 4 children took part in the Malling Hockey Tournament.
They made it all the way through to the semi-finals without conceding any goals at all. The team came away with fourth place in the whole of Malling!
These players showed excellence and resilience all the way through the tournament.
Well done to everyone!