Nursery
St Katherine's Nursery is the only nursery within a school in Snodland and the nearby area. Our nursery provision is planned and delivered by a qualified Level 6 Nursery Manager, supported by a team of experienced and qualified (level 3 or above) Early Years Practitioners.
The Foundation Stage - Nursery and Reception classes are overseen by our Deputy Headteacher, Miss Aikenhead.
Our aim is to provide a nurturing and caring environment that delivers a high quality provision based on knowledge and expertise. We believe every child deserves the best possible start to their learning journey.
We have a very large purpose built nursery where children are able to move around freely selecting the resources they would like to use. We have a large outdoor area which the children love using throughout the year. We also have the benefit of being able to use the facilities in the main school.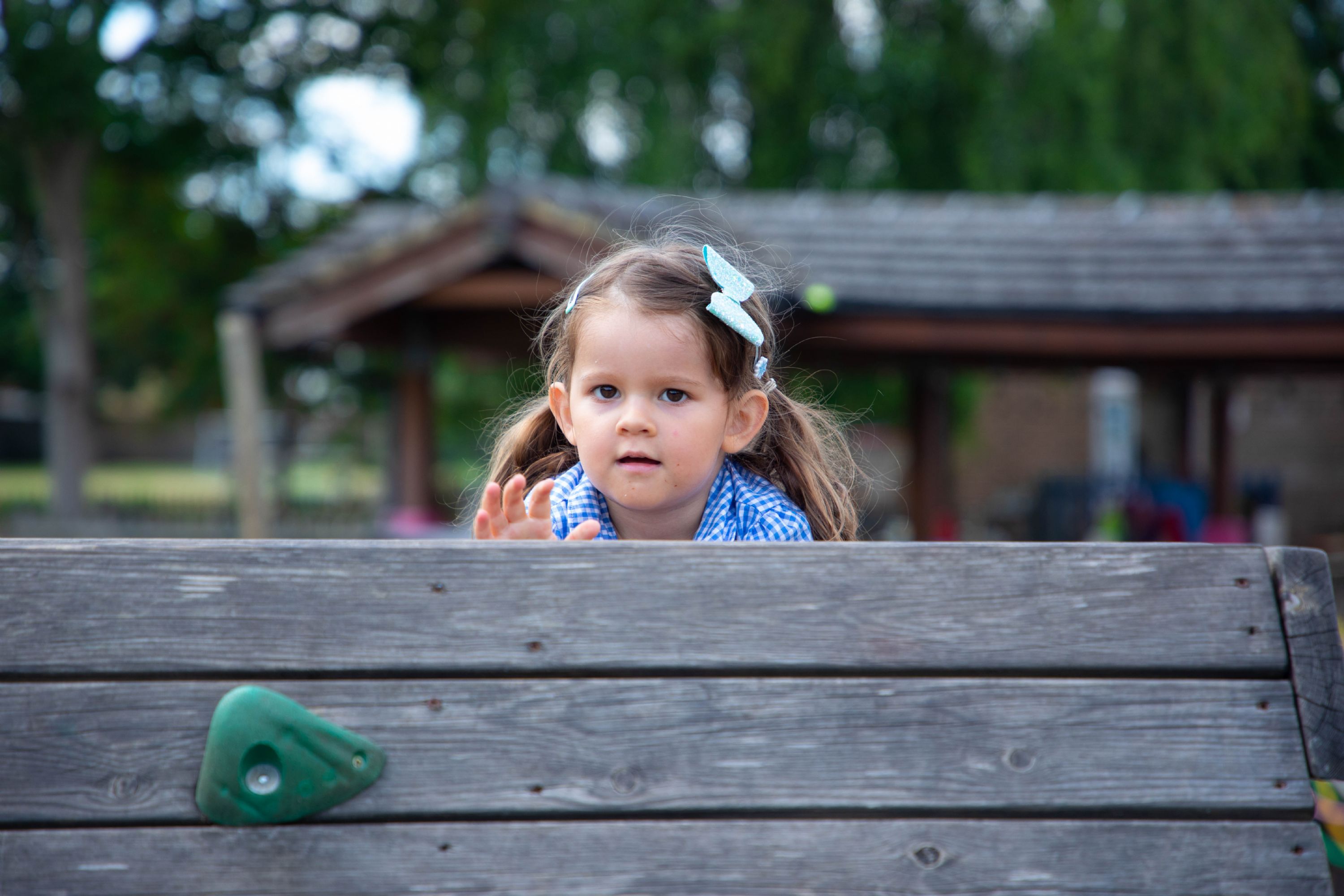 At St Katherine's, we have the capacity for 52 places per session and 40 places for the lunch session. Places are allocated based on availability, at the time of application. If more parents apply for a place at the Nursery class than there are places available (which is known as "over-subscription"), decisions are made using clear established criteria:
The sessions available at the time of application, based on a first come, first served basis.
A small number of places will be offered to children with special educational, social, emotional or medical needs.
Children of staff.
All children become eligible for 15 hours of free nursery education, the school term after their 3rd birthday.
Children Born Between Free Funding Will Start
1st April & 31st August Term 1 - September
1st September & 31st December Term 3 - January
1st January & 31st March Term 5 - April
If both parents are working, you may be eligible for 30 hours a week childcare, subject to meeting certain criteria. Applications can be made at www.childcarechoices.gov.uk
Each child will be funded to a maximum of 15 universal hours per week, with an extended 15 hours per week entitlement offered as a funded place, depending on the 30 hours eligibility criteria. Places will be allocated based on availability, at the time of application.
Our totally free offer for 15 hours is 5 x am or pm sessions.
Our totally free offer for 30 hours is 4 x full days and 1 x am or pm session.
Patterns of delivery can be flexible across the whole school day including extended day sessions, fees may be applicable. For further information, please do not hesitate to contact the school office or Nursery Team.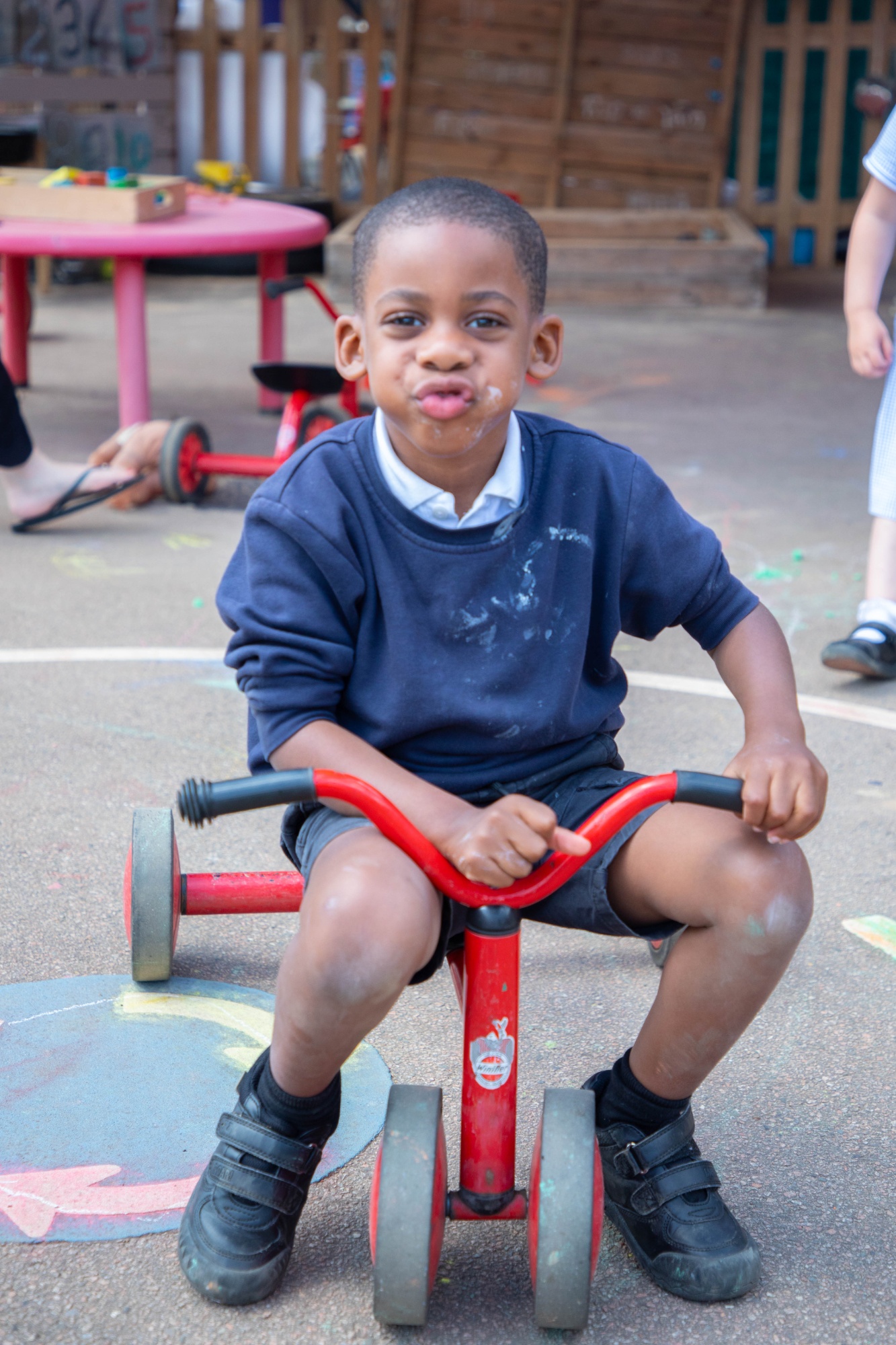 St Katherine's Nursery - Paid Early Education
AM Session – 8.45am to 11.45am

3 hours free or £18.00

PM Session – 12.30am to 3.30pm

3 hours free or £18.00

Full School Day – 8.45am to 3.30pm

6.75 hours free or £40.50 (please supply a packed lunch

To increase any am or pm session to a full day would be an extra 3.75hrs at a charge of £22.50

30 Hours Free Childcare

4 x full days (8.45-3.30 = 6.75 x 4 = 27hrs) plus 1 x half day session am or pm (3hrs) -Total 30hrs

5 x full days would include a top-up fee of £22.50 (11.45am – 3.30pm = 3.75hrs)

15 Hours Free Childcare

5 x am or pm sessions - Total 15hrs

2 x full days - Total 13.5hrs

2 x full days plus 1 x am or pm. Full breakdown 2 x full days (13.5hrs) plus the remaining 1.5hrs until 10.15am would include a top fee of £9 (1.5hrs) until 11.45am - Total 16.5hrs

3 x full days would include a top-up fee of £31.50 (10.15am – 3.30pm = 5.25hrs)-Total 20.25hrs

Extended Day:

Breakfast Club – 7.30am – 8.45 am

£4.50 (includes breakfast)

After School Club – 3.30pm – 6pm (except Friday)

£12.50 (includes snack and light meal)